Dear Patient,
As of August 1st we ask that all prescription requests are made in writing to the practice. This can be done either by using your Systmonline access, sending a request via our website, and or put a written request through the letter box at the Practice (no need to ring the bell unless you have a query).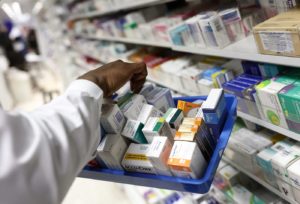 Please note that we will no longer be able to take any prescription requests over the phone.
We also ask that all patients nominate a local pharmacy if they haven't done this already.
Thank you for your understanding
The Mickleover Medical Centre team